Year 11 Leavers Ball 2002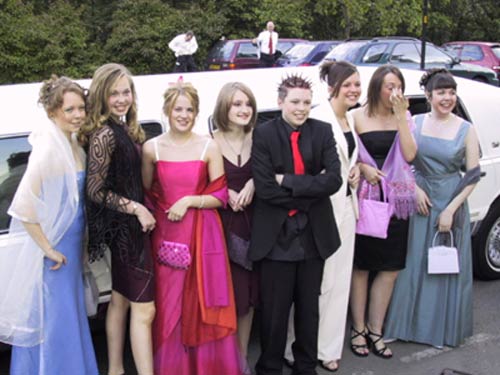 This summer, year 11 held their leavers' ball at St. Mary's chambers with a meal and a disco. Everybody had gone to a real effort to look handsome/beautiful and two parties even arrived in limosines, really bringing a grandeur to the evening.
Mr. Grehan, head of year, had organised the evening and Mr. Edwards did a great job - as ever - keeping the crowds entertained; not least with his inimitable Conga variations! This year, though, there was stiff competition for attention coming from Mr. Fitton who, in more ways than one, stole the dance floor with his disco antics!
Year 11 Leavers Ball 2002