BRGS THROUGH TO LANCASHIRE FINAL, 2003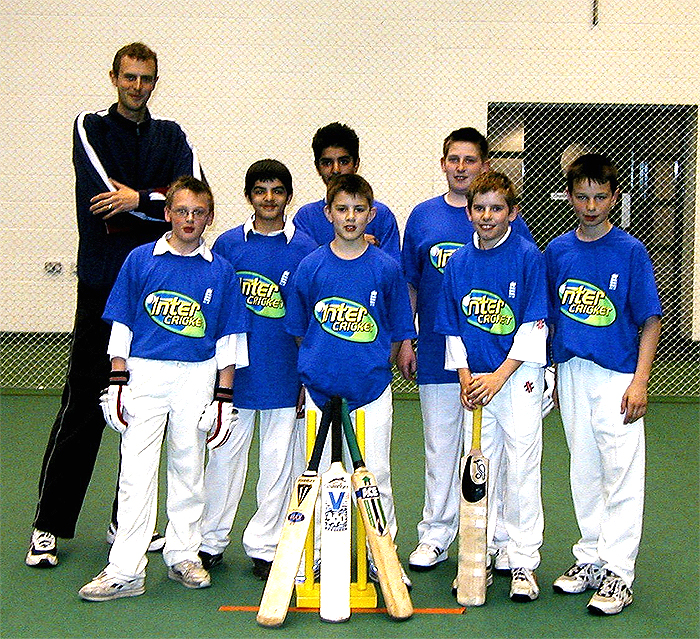 The under 15 BRGS cricket team won the final of The Lancashire Schools Cricket Knockout. The competition is run throughout Lancashire, Greater Manchester and Merseyside. BRGS have beaten St Theodores (Burnley), West Craven (Barnoldswick), Habergham (Burnley), Hulme Grammar (Oldham), and finally on the last day of term with a 9.30 am start they defeated Little Lever High School (Bolton).
The matches against Habergham and Hulme were both won by only 2 runs. However the semi-final against Little Lever proved a little easier. Little Lever made 104 for 4 in 20 overs, Joe Sipocz made 52 and Robert Marcroft 31 not out saw BRGS win by 9 wickets.
This follows up the winning of the Under 13 indoor Lancashire Cup last year. The Final is due to be played in September.
"All the players play for local club sides, they are a committed bunch and have been well coached at their club sides credit must go to them, my only problem is who to leave out. Robert Marcroft has captained the side very well."
Team is Robert Marcroft, Jonathan Marcroft, Joe Sipocz, Michael Giverin, Ben Lord, Richard Belsten, Robert Whitworth, Richard Flook, Matthew Ramshead, Simon Coates, Chris Hannam.
AND HOW WE GOT THERE...
Our U15 cricket team have chalked up several successes since the season started. Against West Craven HS, Simon Coates took a hat-trick of wickets to lead BRGS to a nine-wicket victory.
Against Habergham HS, BRGS batted first, making 98 for 9 in 20 overs. Joe Sipocz made 48 not out. Habergham then batted, with Richard Belsten opening the bowling removing their top batsman with the second ball. Habergham fought back well, getting to 82 for 2 with 8 overs left.
Michael Giverin then took two vital wickets to put BRGS back in the game.
Wickets fell quickly as Habergham edged towards their target of 99. BRGS took the final wicket with Habergham on 96 taking their last 8 wickets for 14 runs, and winning the game by only 2 runs!
BRGS are now through to the last eight from Lancashire, Greater Manchester and Merseyside.
Rossendale Free Press Clipping