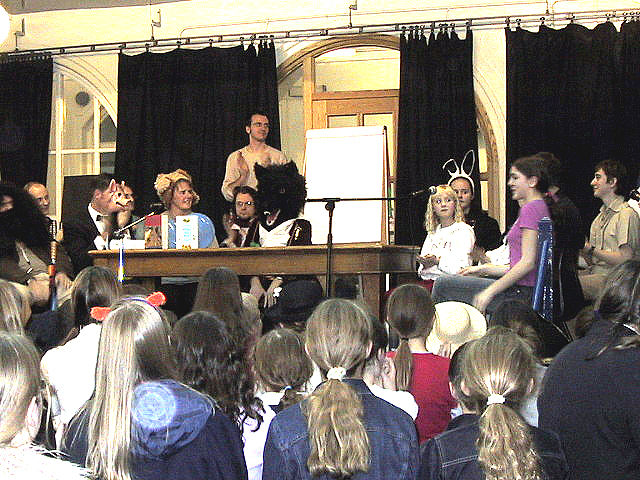 15 October 2003
Children In Need was celebrated in a number of ways this year. Not least was the Beat The Teacher competition which saw a team of seven students pit their wits against seven teachers. The teachers were not only beaten, they were truly dismissed into negative equity with the winning score being:
Students: 48
Teachers: -6!
The competition was based on the novels in the BBC Big Read. One of the highlights was undoubtedly Mr. Ventress who took the teachers' forfeits, first rooting for a baby's dummy in a bowl of honey then having to do the same again in a bowl of Rice Crispies!!!
As well as paying to watch Beat the Teacher, students also raised money through the non-uniform day. Continuing the Big Read theme, students could come dressed as a literary character. The two winners were Ben McCarthy of form 7S as Treebeard and Eleanor Silkstone (8B) as Jacob Marley.