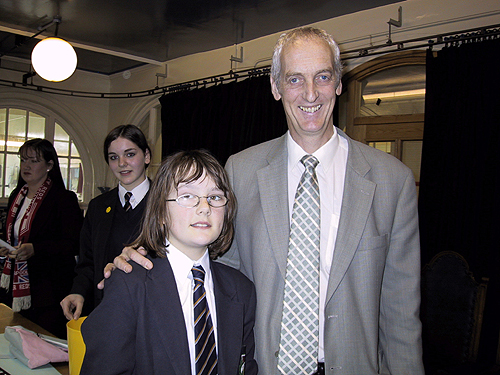 Burnley Chief Executive Mr Edmundson came into school Fri 02/04/04as part of our Football Focus Special. Students from all year groups interviewed him for next edition of Express and he the conducted our prize raffle. Prizes won included:
Bury FC signed ball
Rossendale Rugby Ball
Gola Sports Wear
Together with our scarf day Express raised over £350 for our sports hall fund.
Next Edition is out at the end of June.
There are still unclaimed prizes to be won, here are the ticket numbers:
6
131
199
312
320
368
471
480
485
Soccer Special