Food Tech Young Chef Competition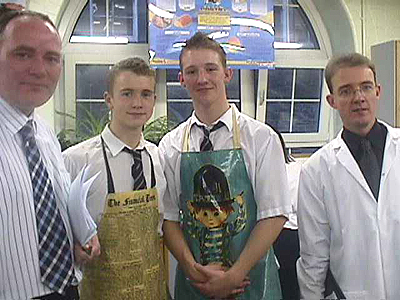 All Year 11 Food Technology Students entered The Young Chef Competition, 14 were short listed, working in pairs. They had to produce a 3 course meal for a chosen celebrity for under £10. The Competition took place on the 4th of December and two pairs were chosen to go forward to the final in early March at Nelson and Colne College.
BRGS was the only school with two teams in the final!
These four students will be monitored by chosen chefs, taken to their restaurants and prepared for the final. All the students were excellent and I am really proud of their ability and the brilliant dishes they produced.
Lewis Haigh with Peter Illingworth and Kirsty Cope with Jess Berry are the two pairs though to the final.
by Jill Hughes
Food Tech Young Chef Competition