Year 11 Leaving Ball 2004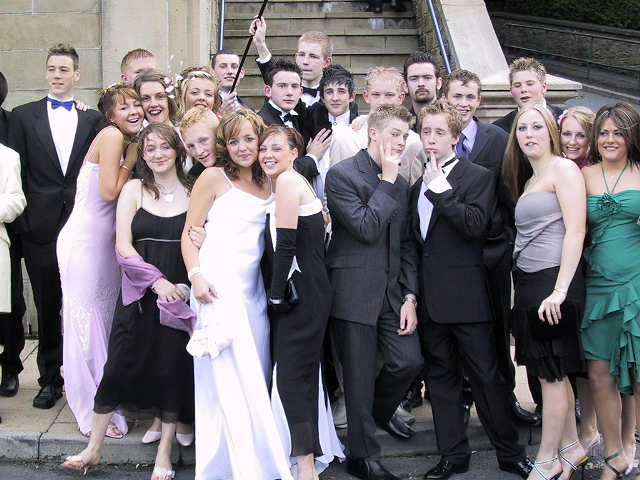 Year 11 were always a special year, having an extra 30 pupils making the year group 180 in size! Year 11 have always been supportive of others and quick to cheer and bring the best out of people and so the Leavers' Ball was made into a fantastic night out.
Of all the year 11 Leavers' Balls we have had, there was no contest – this year saw some of the swankiest entrances and the most fantastic gowns and dress suits. Arrivals were made in everything from fire engine with flashing lights and sirens, to a Ferrari, a pink Cadillac and all sorts of stretch limousines.
Partygoers enjoyed a meal of Leek and Potato soup or Melon followed by a main course of Lamb with roast potatoes and vegetables or vegetarian lasagne. The dessert was none other than Chocolate Fudge Cake.
With dedications, dancing and of course Mr. Edwards notorious Conga and the trademark New York, New York, the evening was a fitting close to five years of secondary education. It was also lovely to welcome back two guests who have left BRGS but that are still fondly remembered by everybody: Ms. Williams and Katie Mann.
We look forward to welcoming many of you back to the sixth form and wish you all the best of luck on results day.
Year 11 Leaving Ball 2004