Year 13 Leaving Ball 2004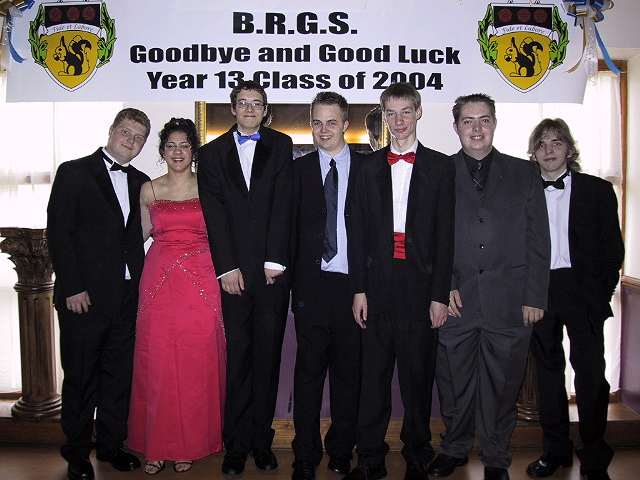 Thursday 1st of July saw the class of 2004 celebrate the end of their A-Level studies at BRGS in style at Horncliffe Mansions. Despite days of rain, we were blessed on the evening with balmy weather and a clear blue sky.
The evening had been organised superbly by our head girl and boy and, as usual, BRGS students were resplendent in their finery. A meal of Melon Galia with Summer Fruits, followed by roast turkey, roast potatoes, stuffing and vegetables and completed with a Sparkling Baked Alaska was enjoyed by all.
At 10.00 the partygoers were treated to a fantastic display of fireworks that really sent our class of 2004 off with a bang. With a long summer ahead of them, we wish them all the best of luck with their plans for work, holidays and university.
Year 13 Leaving Ball 2004