Salters' Festival of Chemistry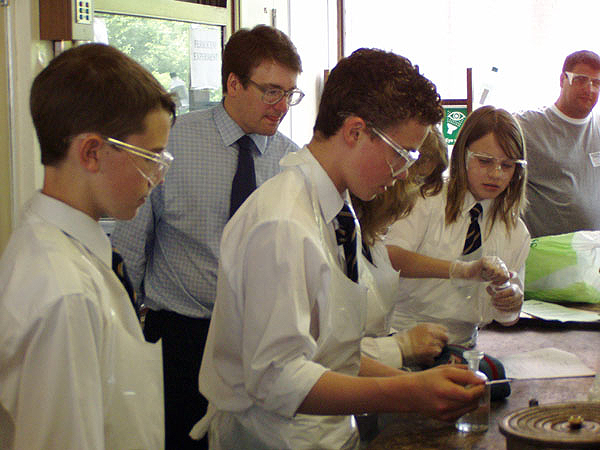 The Salters' Festivals of Chemistry are an initiative of the Salters' Institute, whose aim is to promote the appreciation of chemistry and related sciences among the young. This Salters' Festival of Chemistry is one of forty-seven festivals which are taking place at universities throughout the UK and Ireland between March and June 2004.
Congratulations to:
Alex Atkinson, Luke Dabbs, Connor Molloy, Eleanor Silkstone from Year 8
on winning 2nd Prize in the Salters' Challenge Competition. The prize was £50!