Year 9 Ingleborough Geography Trip 2004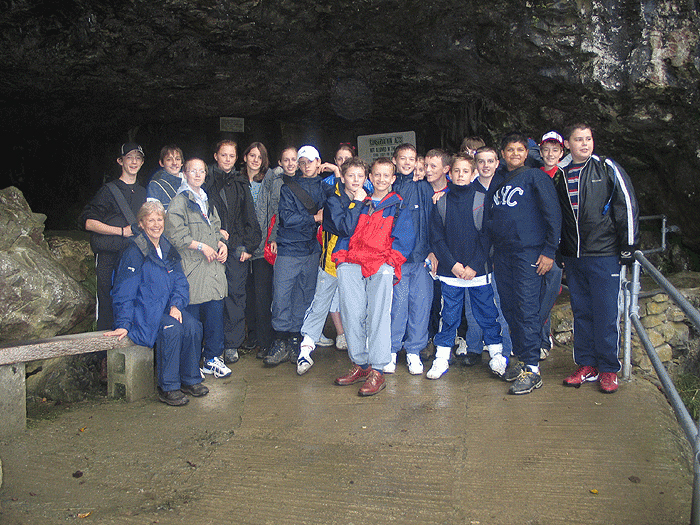 8 October 2004
GEOGRAPHY FIELD TRIP TOINGLEBOROUGH 2004-10-08
The study of rocks, their formation, characteristics and associated landscapes, is an important part of Key Stage 3 Geography. Year 9 have been working hard on learning about different rock types since returning to school in September. With the Yorkshire Dales on our doorstep, so to speak, it is impossible to ignore the opportunity to see the spectacular scenery associated with a well-known type of sedimentary rock, carboniferous limestone.
In just one day, we had the experience of a tour underground, journeying about 500m along the passages of Clapham Cave, followed by a walk (climb?) up the slopes of Ingleborough itself to look more closely at the exposed limestone pavement and the vegetation associated with a variety of rock types.
The day was enjoyed by all and we were left with no doubts that the area truly deserves its status as a Site of Special Scientific Interest.