NSPCC Fundraisers, February 2007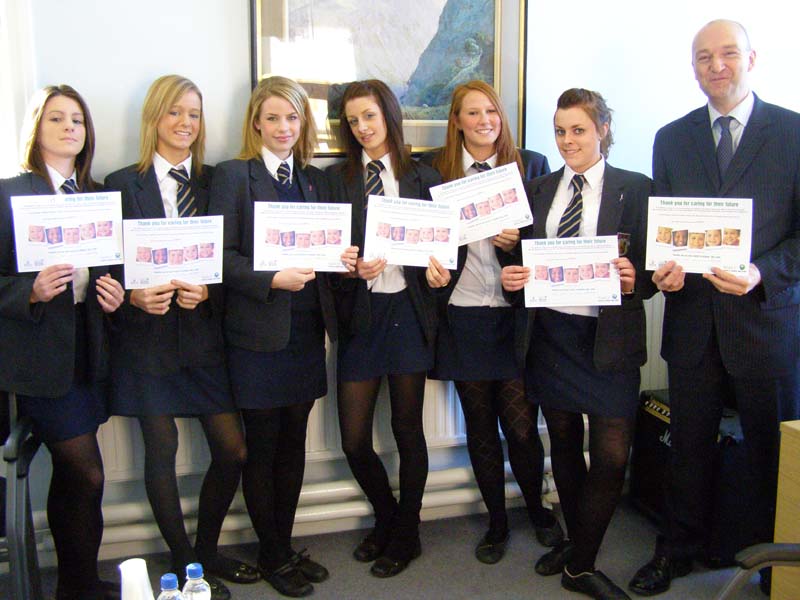 Mrs. Haslam organised for some Year 11 Citizenship students to raise money for the NSPCC.
Pictured above with their certificates from the NSPCC (in no particular order): Jessica Regan, Natasha Jackson, Jenni Lord, Hannah Bennett, Lucie Schofield and Lauren Harris, with Headmaster, Mr. Morris.
Altogether they raised £205.91! Well done girls!