Duke Of Edinburgh Bronze & Silver Awards Presentations, May 2007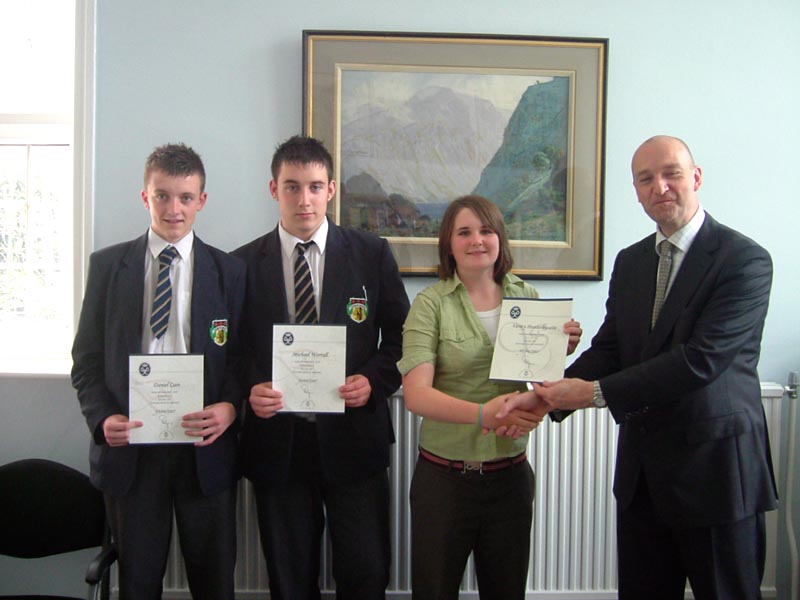 Michael Worrall and Daniel Cain are the latest Duke of Edinburgh participants to receive their Bronze Award certificates.
Meanwhile, Verity Postlethwaite is presented with her Silver Award by Headmaster, Mr. Morris. Verity will be travelling to the USA this summer to take part in a Sports Camp as part of her Gold Award Residential project.