Rossendale Shotokan Karate Visit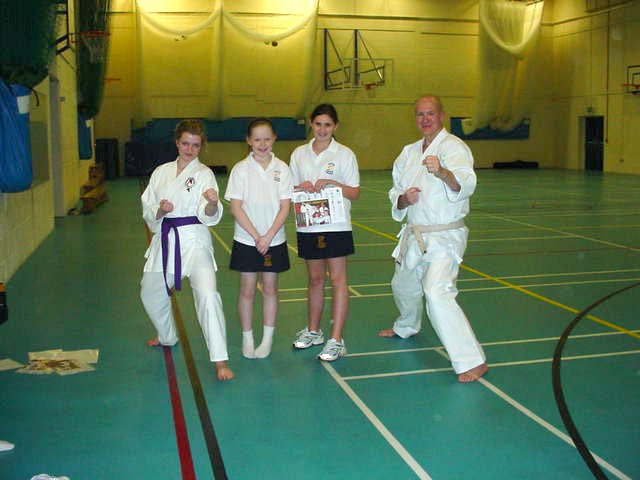 8 February 2008
On Friday 8th February, Year 7 girls were treated to a different kind of PE lesson. BRGS was lucky to have the Rossendale Shotokan Karate club visiting to give a demonstration of karate that their club offer. Rachael Ormston, one of our Year 11 students was involved in the demonstration. She said "It was really good to see the year seven girls enjoying themselves. I do karate for many reasons; its good fun, it improves my fitness and it is a really good stress reliever".
Year 7 girls were given the opportunity to ask questions about the background of karate and its usefulness in everyday life. Pavithra from 7G said "I really enjoyed it because I have never done any karate before and Vanessa from 7G said "I really learnt a lot. Before I thought it was just about kicking and punching but there is a lot more to it than that."
Students who want more information on Rossendale Shotokan Karate should see Rachael Ormston or Mrs. Kolbuck.