BRGS Orienteers November 2009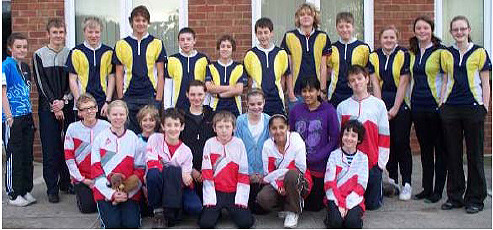 The 2009 British Schools' Orienteering Championships took place at Druridge Bay Country Park, in Northumberland. Over 1000 pupils made the journey to enjoy a weekend packed full of fun and orienteering.
Despite the threat of continued downpours the weather held for most of the day and everybody was in great spirits. Many of the courses made use of the coastal sand dunes which proved very tricky for some of our younger orienteers!
The training event on Saturday was based at the Woodhorn Mining Museum and after some high intensity training in the country park the squad were able to see round this fascinating centre for the history of the mining industry.
Top performances in the Championships came from Sophie Horrocks in GY12 who was lying in 3rd place for most of the competition, only to be knocked out of the top three by a later finisher. Paul Burdekin did well to finish 10th in BY9 and the team lost out on Bronze medals by just one point to Aboyne Acadamy.
Our overall performance was not as good as it has been in previous years but we have a young, enthusiastic squad and this year's experience will stand them in good stead in next year's major events.