Year 7 Junior Apprentice June 2010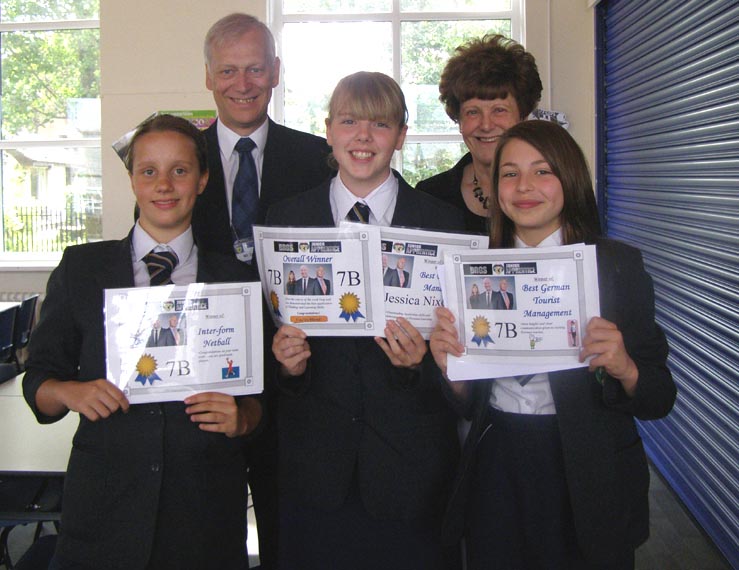 Awards June 2010
Overall winners were 7B
Other awards included:
Winner of the interform Netball - 7B
Winner of the interform Football - 7N
Winner of the Best German Tourist Management - 7B
Winner of the Most Innovative Food Product - 7R
Winner for the Best Sales Stand - 7S
Winner for the Best Food Preparation - 7G
Winner of the Best 'Pitch' - 7S
Winner of the Best Marketing Strategy - 7G
Judged Overall Best Leader - 7B – Jessica Nixon
Judged Best Overall Accountant – 7S – William Taylor
The Form Raising the Most Money for their Charity – 7N
The event concluded on Friday 25th June with a product sale in the hall and lunchtime netball and football games.
Promotion June 2010
Preparation June 2010
Hall Sale June 2010
Games June 2010
Below are the Powerpoint presentations each form created for displaying on the school information screens along with the converted-to-Flash widescreen movies used on the screens. Posters were also put up around the school.
7B
Presentation
7R
Presentation
7G
Presentation
Presentation 2
7S
Presentation
7N
Presentation