STEM Activities November 2010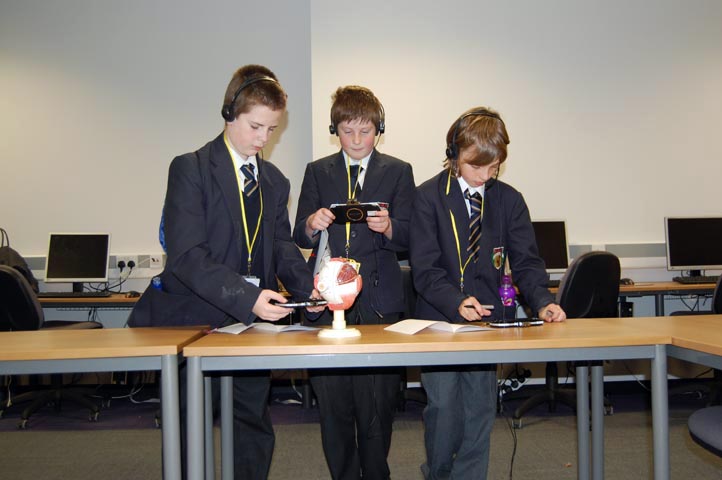 26 November 2010
From the 22nd – 25th November, our Year 8 students benefitted from a range of STEM (Science, Technology, Engineering and Maths) focused activities. As a specialist Maths and Computing College there has been an increased emphasis and requirement on STEM and we used this opportunity to provide Year 8 students with a range of hands-on activities.
30 Year 8 students participated in an energy-themed workshop hosted by award-winning Business Innovation of the Year (Rossendale Business Awards 2010). Students enjoyed experiments focusing on heat transfer, creating twisting turbines and a chip shop battery!
Over 30 Year 8 students also visited Burnley College to participate in a carousel of activities: making slime in the labs; learning through the use of PSPs and testing the strength and strain of metals in the technology department.
The entire year group listened to a presentation by Jon England, Development Director at Peel Energy Trust focusing on alternative energy. Peel Energy Trust was responsible for the largest onshore wind farm in the UK at Scout Moor and Jon spoke of other projects in the pipeline such as a Mersey Tidal Scheme and a biomass centre near the Trafford Centre.
One of the highlights of the week was a STEM Family Fun Evening for Year 8 students and their parents. Families entered the challenge to see who could design a mathematically pleasing and effective paper aeroplane with planes being tested from the balcony in the main hall. One aeroplane belonging to Year 8 student Emily Fell managed 30 metres and reached the stage. Other activities included a 'CSI visits BRGS' experiment where families used their forensic skills analysing 'blood' samples to determine the murderer and a cyber pet project where families used a computer programme to control an electronic cyber pet.
A minibus full of Year 10 students participated in the week through a visit to Coates Engineering in Whitworth which was kindly arranged by their Production Director, Steven Longstaff. Little did the students know the world-class reputation of a local firm on their doorstep and that one of the company's specialities is confectionery! Many of the students were enthused by the visit and keen to pursue careers in engineering.