UK Mathematics Trust Team Challenge March 2011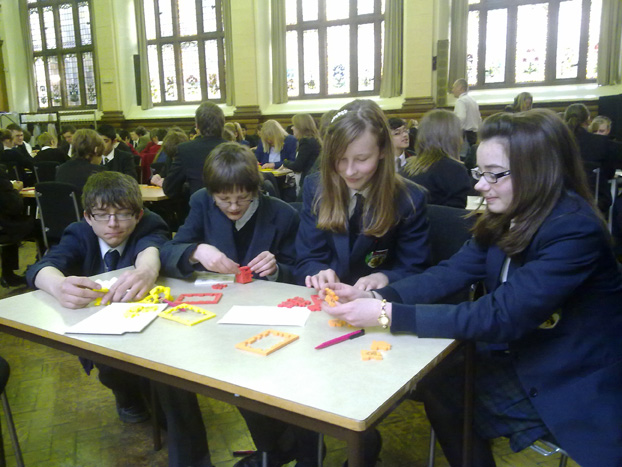 A group of young mathematicians recently took part in the North-West Final of the UKMT (UK Mathematics Trust) Team Challenge competition.
The competition was held in the Great Hall of the Sackville Street Building at the University of Manchester, providing a tremendous backdrop to the event and a chance for the youngsters to experience life inside a 110-year-old university building.
Competing against pupils from 27 other schools, the team comprised Georgina Chick and William Taylor (both 8G) and Elizabeth Gallagher and Flyn Pollitt (9N).
The competition was divided into four rounds of mathematical problems - a team challenge, a cross-number puzzle, a head-to-head contest and finally the exhausting team relay.
Although, BRGS didn't win the competition, the team did extremely well to finish in the top half, especially as they were up against pupils from the likes of Manchester Grammar School and Sale Grammar School, who have already taken their GCSE Maths exam.
BRGS Maths teacher Mr Wilbraham, who accompanied the team, said: "It was a challenging competition that really stretched pupils' mathematical knowledge and application.
"I was very proud of the way our team applied themselves to every aspect of the competition and feel they got a lot out of the day.
"The pupils all said they thoroughly enjoyed themselves and although it was disappointing not to have won, it was a good experience and one which I hope we can repeat in future years."
The puzzles and problems used in the competition will shortly be on the website of the UKMT