Year 9 Football Champions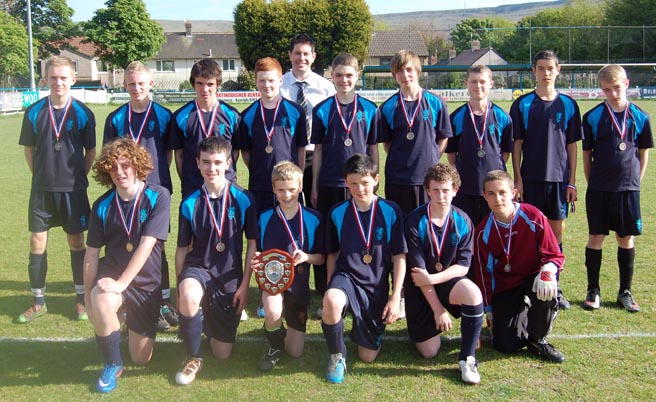 Congratulations to the Year 9 football who have won the Pendle-Rossendale trophy for the third time running. In a repeat of last years close final they convincingly beat Fisher-More College from Colne
5-1, with one of their best performances of the season. The goals came from Jack McNevin-Duff, Jack Buckley (2), Morgan Phillips and Anthony Cox. While there were several contenders, the Man of the Match was Elliot Irving.
The squad in full was:
George Bury, Matt Aspinall (c), Josh Manton, Elliot Irving, Ben Snaith, Anthony Cox, Connor Rooke, Morgan Phillips, Jak Buckley, Marcus Kay, Jack McNevin-Duff, Jack Haigh, Tom Bennett, Danny Taylor and Ross Pickering