Farewell to Mr. Morris July 2011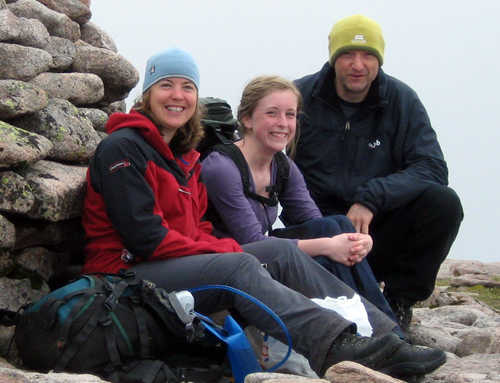 The BRGS history books tell us that the school has had only five headmasters over the last century since the school was built in 1913 (Mr. T.E. Jackson, Mr. E. H. Holden, Mr. W. Copley, Mr. P. L. Clark and most recently, Mr. M. Morris – the first Mr. Morris!) and Marc Morris was the sixth.
MR Morris had always wanted to work overseas and the opportunity to become Principal at Sha Tin College in Hong Kong finally tempted him away from us.
His last day at BRGS was the 22nd July 2011.
Mr Morris has made a lasting impression on the school in spite of the relative brief spell of time - by BRGS standards - which he has spent here. His professionalism and measured approach to school life was well-respected by staff and students alike.
Countless students have benefited from Mr Morris freely giving up his time to establish a climbing group, attend numerous Duke of Edinburgh expeditions, lead two World Challenge Expeditions, run sports teams (including leading the successful netball Guinness world record attempt for the longest-ever netball match) and participate in music concerts and school shows.
Fundamental to Mr Morris's vision was that every child should seize opportunities available to them and with over 60 extracurricular activities taking place at BRGS this is a mantra which Mr Morris regularly shared with students during assemblies, emphasising that academic results alone do not lead to wellrounded students.
Listed are merely a few of the changes which have taken place under Mr Morris's leadership:
The introduction of the Music Tuition for All Scheme whereby over 500 students now have instrumental lessons. Each student when they arrive in Year 7 has the opportunity to learn a musical instrument for free.
The school changed from being a Technology College to Maths and Computing Specialist Status and was eligible to apply as a high performing specialist college to receive Training School Status. This transformed training and development opportunities at BRGS.
The Sports Hall was completed followed by the remodelling of the gym into the Martyn Morris Sixth Form Centre. Our sloping top field became an all-weather pitch to share with Waterfoot Primary School and we aim to open our English Classroom Block later this year along with conversion of the tennis courts at the front of the school into a car park.
Finally, the academic results have improved considerably with most recent appearances in the league tables reinforcing this.
Mr Morris had openly said that he would not have moved from BRGS for any other opportunity in the UK. He was selected from a top international field to be Principal of Sha Tin College in Hong Kong and he followed his own advice to students at BRGS in accepting the role and making the most of opportunities which life provides. We will miss him and wish him and Magi well in their exciting new lives overseas.
Mr Morris
We look forward to welcoming Alan Porteous who is currently headteacher at St. Aidan's Church of England Technology College, Poulton-le-Fylde to BRGS as headteacher from January 2012. Deputy Head and Director of Sixth Form Trevor Elkington will be Acting Head during the Autumn Term 2011.