Geography Trip To Sorrento October 2011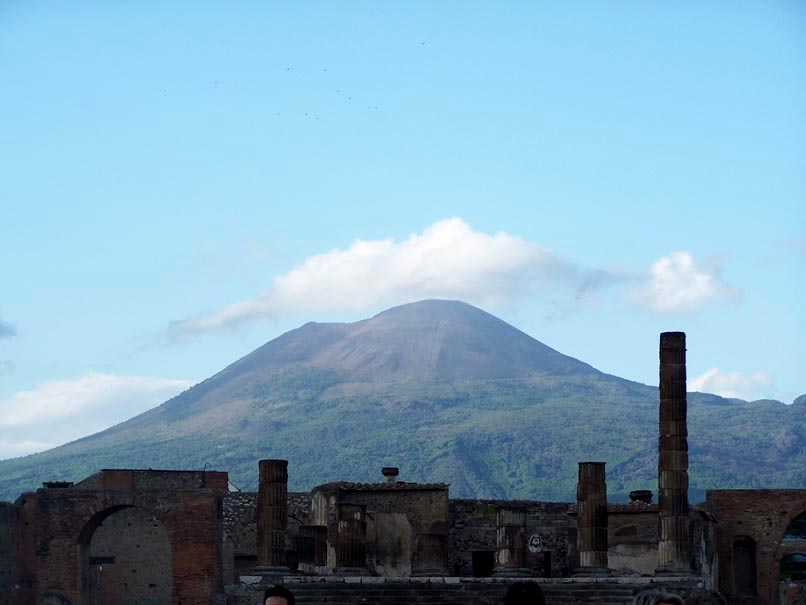 On Wednesday 19th October 2011, four staff and forty-four students left for a five day geography trip to Sorrento.
On day one they visited Solfatara, which is a large area of volcanic activity just to the west of Naples. The crater itself is dormant but there are still lots of fumaroles and bubbling mud pits and the students got to experience for themselves minor volcanic features. Then it was on to visit Monte Nuovo - another dormant volcanic cone formed in the 1500s in one period of activity. It is now a vegetated nature reserve with walking trails.
Day two provided a visit to the island of Capri, a beautiful island famed for its glamorous shops and houses, and took the chairlift to the summit of Monte Solaro followed by Tenpin Bowling in Sorrento.
Day three consisted of a guided tour to the rim of Vesuvius followed by a visit to Pompeii, a UN world heritage site of an almost perfectly preserved Roman town totally overwhelmed by the AD 79 eruption. The evening was taken up by a stroll into Sorrento to see a Tarantella show.
Day four was a coast drive to Amalfi and a visit to the ruins at Paestrum.
Geography Trip To Sorrento October 2011