University Reception – Wednesday 25th April 2012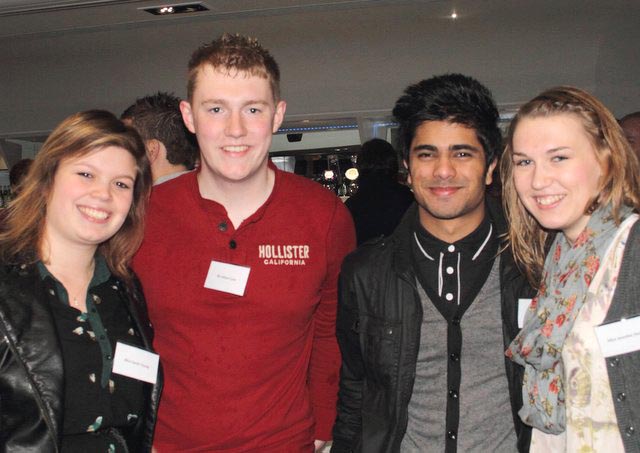 26 April 2012
BRGS Alumni Reception at Newcastle University
As part of our Centenary celebrations, we are hosting a series of university re-unions held at some of the most popular university destinations for former BRGS students.
Over 20 former students from BRGS attended a reception at Newcastle University, along with Trevor Elkington, Director of Sixth Form & Deputy Head, and Alan Porteous, Headmaster.
Two current sixth-formers also attended the reception.
At the Students' Union, guests were welcomed by Michael Barrass, the Student Recruitment Manager at the University.
Trevor Elkington then gave a short speech to up-date guests on what has been happening at BRGS and introduced our new Headmaster, Alan Porteous, who spoke about the 2013 Centenary Celebrations and the future vision of the school.
The guests were then able to spend some time reminiscing with other alumni, and our thanks must go to Ken and Dorothy Slater who spoke about their time at school and how BRGS had shaped their careers.
The evening was a great success and enjoyed by all who attended and the Development Committee will now be considering organising receptions at other popular university destinations of our students.
As always, our sincere thanks to all the guests for their continued support and interest in BRGS.