Year 11 Leavers Day May 2012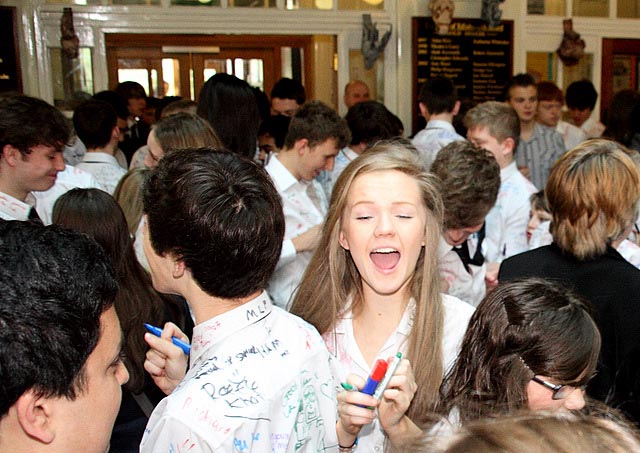 Year 11 students celebrated in the usual style on their final day before going on Study Leave on Friday, 11th May.
The morning commenced with the traditional shirt signing ceremony in the main school hall and after getting changed into casual gear, they made their way up to the dining room for a special and informal final Year Assembly.
This included a number of fun awards eg Haircut of the Year, Agony Aunt/Uncle of the Year, Teachers Pet plus many more. Form Teachers were all given gifts and cards from pupils and these were presented by form representatives who recounted many humorous incidents from over the years.
Several members of the year group also entertained everybody with some amazing and emotional singing and the morning was rounded off with a surprise compilation DVD from over the past five years.
An eventful morning, hopefully allowing all pupils to finish with lots of happy memories!
Year 11 Leavers Day May 2012