Congratulations To Jess - June 2012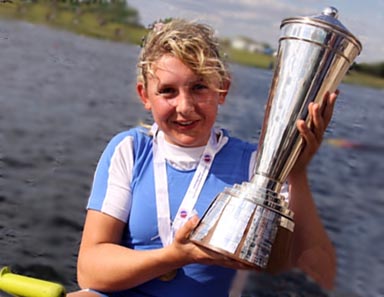 Year 12 student, Jess , has a fantastic future ahead of her.
Jess already holds the J14, J15 National Champions single sculls titles, as well as the J15, J16 and J17
National Schools' titles. In the J17 last year, she represented BRGS to win in record time.
She has also competed in the J15 and J16 single sculls inter-regional regattas and last summer, competed in the GB-v-France J16 competition.
Coming up this summer is the Junior World competition in Bulgaria, where she hopes to compete and improve on the 7th position she gained last year in the women's quad event.
Jess will also be trialling for the Youth Olympics to be held in January next year in Australia.
We wish her all the very best of luck, and will be reporting on her progress.