Cambridge University Chemistry Challenge June 2012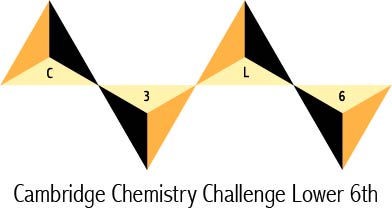 Fifteen Chemistry students were selected to enter the University of Cambridge Year 12 Chemistry Challenge this year. Nationally there were a total of 4296 entries into this year's competition and about 60% received certificates for their performance.
Less than 1% of all students won roentgenium awards and although no BRGS students scored highly enough to be in this elite category, they produced some fantastic results.
Of the 286 students winning gold awards, four were BRGS students;
624 students won silver awards (six from BRGS)
and 1620 students won copper awards (four from BRGS).
Miss Heather Bowden, Head of Chemistry plans to make this an annual event and is anticipating further future success. Asanish Kalyanasundaram was just five marks short of the roentgenium award and is only in Year 11!
Asanish Kalyanasundaram Year 11 - GOLD
Ben Charmer Year 12 - GOLD
Nathan Mattock Year 12 - GOLD
Saim Ahmed Year 12 - GOLD
David Hill Year 12 - SILVER
Owain Dawson Year 12 - SILVER
Joe Holdsworth - Miller Year 12 - SILVER
George Platt Year 12 - SILVER
Rees Davison Year 12 - SILVER
Tom Jackson Year 12 - SILVER
Danny Mousley Year 12 - COPPER
Jack Westerman Year 12 - COPPER
Jed Lee Year 12 - COPPER
Paigan Aspinall Year 12 - COPPER