Year 11 Leavers Ball July 2012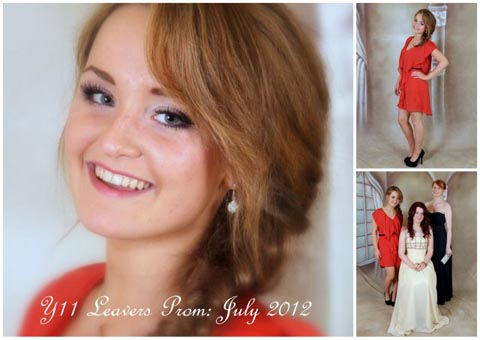 Dear Year 11
I hope that you enjoy looking through the photos from the Year 11 Prom – you all looked amazing, so grown up!
As there are over 600 photos they are quite small resolution in order to fit on the web-site. This should be fine for Facebook and a small 6 x 4 print and you are very welcome to use them in this way. However the images are not of a high enough quality for larger prints.
If there is a photo that you (or family members) particularly like as a lasting souvenir of such a special evening then I am very happy to print out an A4 size print at cost price.
This would be £10 for an A4 photo in an 11" x 14" cardboard frame or £15 if you would like this in a proper photo frame (choice of gold, silver, bronze or white).
If you like several photos they can be presented in a collage like the one below
If you would like to order any photo(s) then please email me with the number of the photo(s) at
I will then do my best to have these ready for you for Results Day on 23rd August or at very latest for the start of term. Please let your parents know of this arrangement.
With best wishes for the future,
Trevor Elkington
Year 11 Leavers Ball July 2012