BRGS - Celebrating The Centenary 2013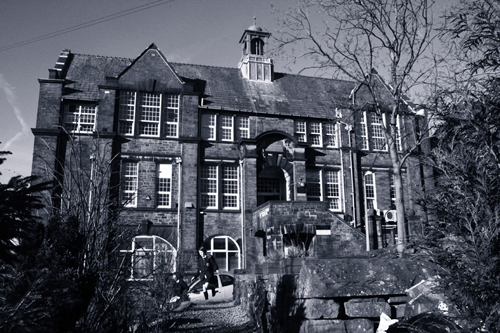 7 October 2013
During our academic year 2013-2014 we will be celebrating the School's Centenary when BRGS opened on its present site.
A highlight of the year will be a reunion weekend for all former and current students over the 5th/6th October 2013.
Please put the date in your diary and refer back to this page as 2013 approaches for details of additional activities and events to mark the special year in the school's history.
University Reception – Wednesday 25th April
As part of our Centenary celebrations, we are hosting a series of university re-unions held at some of the most popular university destinations for former BRGS students.
The first of these was held at Newcastle University on Wednesday 25th April 2012
Extract from "A History of Bacup and Rawtenstall Grammar School: 75 years":
"Even in its original state, before the later extensions, it must have appeared a massive building, and those too young to remember pre-inflation costs will read with incredulity that it was built for about £30,000.
To quote "The Squirrel" of 1963: "The foundation stone of this 'handsome pile', as the local press described it, had been laid two years earlier (1st July 1911). Using a pair of silver trowels, which were afterwards presented to them, the Mayors of Bacup and Rawtenstall (Alderman Maden and Councillor Grimshaw) had performed this operation jointly – a symbol of municipal co-operation.
This new building provided, at first, a secondary school for three hundred and sixty-two boys and girls, a small preparatory department, rooms for the evening classes of a Technical Institute and facilities for teaching such trades as weaving, spinning, boot and shoe manufacture and plumbing."
to read more about the history of BRGS, please click here
---
To read press articles about the building of the school from 1911 please click on the links below from the Rossendale Express July 1911
New Secondary School At Waterfoot July 1911
Foundation Stone laying Ceremony July 1911