Enterprising Young Person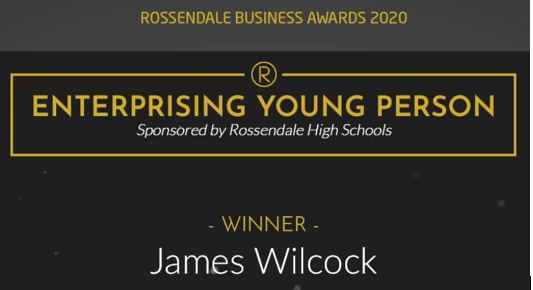 Congratulations to BRGS student James Wilcock who has been awarded the Enterprising Young Person Award in the Rossendale Business Awards 2020.
During lockdown James saw the need for a wheelie bin cleaning service in his neighbourhood and soon had a collection of households who signed up to this service. In addition, James started an online 'Zoom' tutoring service for a number of primary school children who lived in his neighbourhood to supplement the learning they were receiving from their schools. James creating his own 45 minute lessons and worksheets on a vast array of topics including space, Evolution, The Great Fire of London, World War I, the extinction of the dinosaurs to timetables and fractions. This tutoring service expanded through recommendation to others and James fully utilised his time at home providing a real service to his community prior to his starting his A level studies in September at BRGS.