Year 12 Winner in Short Story Competition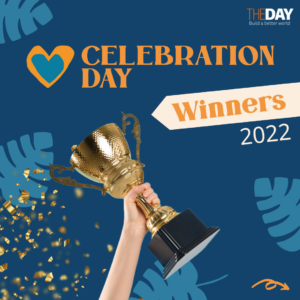 24 June 2022
Congratulations to Year 12 Thea who has won a short story competition hosted by online daily newspaper, The Day, in the 17-18 category as part of the launch of Celebration Day.
Celebration Day is about celebrating life and love, celebrating legacies that are positive, inspiring and enriching. The writing competition asked school children aged 5-18 and their teachers to connect with the oldest person they know and interview them about who influenced them in their childhood, and then write up the story in the most creative way possible.
From over 500 entries, The Day's editors selected five winning pupils from each age category and one winner for the teacher category. From stories of great-grandparents and the traditions and tales they passed down, to teachers who ignited a passion for learning, the winning entries paid homage to people who have shaped lives.
Winners of the competition were chosen to have their work read out by a star-studded selection of celebrities, made up of Lennie James, Harriet Walter and Gemma Arterton. Winners will also receive a £100 Amazon voucher, an iPad, £500 Amazon voucher for their school and a certificate. All winning entries can be viewed on the online gallery here.
Thea wrote a story about Margaret's brave and inspiring footsteps. As part of BRGS's enrichment programme focusing on personal development in the sixth form, Thea is currently focusing on creative writing and this inspired her to put forward her entry.
Richard Addis, Editor of The Day and organiser of the competition, said:
"The competition not only helped students showcase their writing skills, it helped connect them with their roots and learn about how life was growing up for the people they care about. It has been heartwarming to surface stories that might otherwise have remained untold."
Image courtesy of The Day.